As some members of the Mission Group of Youth Oratory are preparing for their college graduation, they organized a Pilgrimage last March 29. This time it was held at the historic town of Laguna.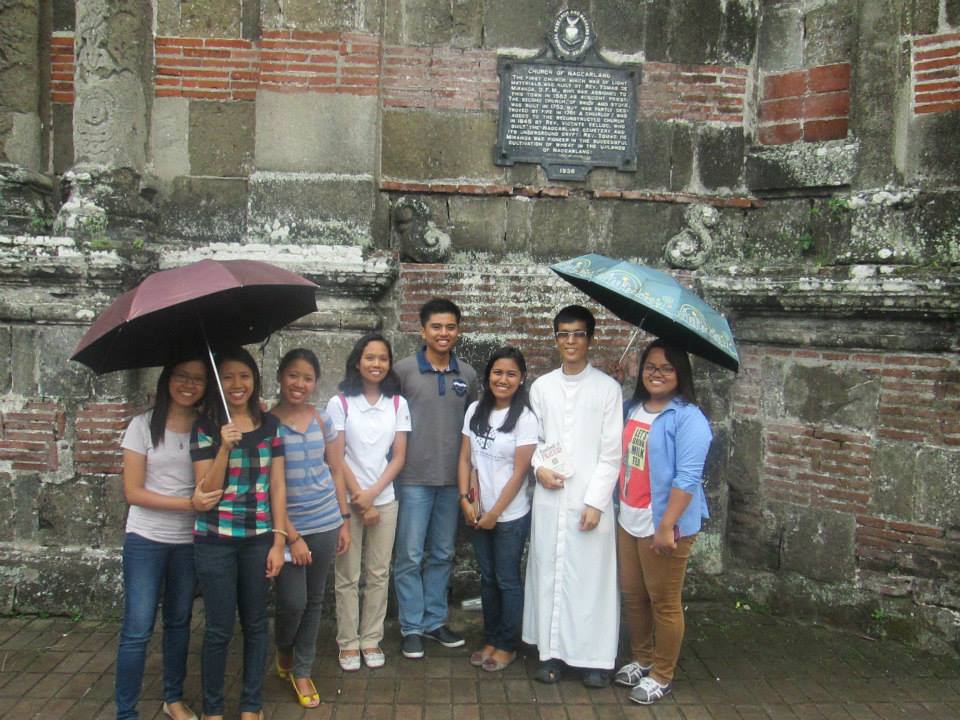 Located south of Manila, the province of Laguna was built right behind Laguna de Bay, the largest lake in the Philippines. It is a home for refreshing natural resources and centuries-old churches and edifices. The first missionaries were the Franciscans who built the old churches which we visited. Among those missionaries were Fray Juan de Plasencia, the author of the Doctrina Cristiana, the first book to be published in the Philippines and St. Peter Baptist, a Spanish martyr in Japan.
Moving along the churches, we took of advantage of the this pilgrimage to pray the Stations of the Cross. We were amazed of how beautiful the churches we visited. A beautiful church is a sign of the rich faith of the people. It is faith the motivates the people to build a beautiful dwelling for God.
The Pilgrimage ended at Paete, Laguna. Paete is a municipality founded by the Franciscans. The name 'Paete' comes from the word 'paet', which means chisel. One gets a clue that this little town make their living with that mighty paet, sculpting numerous and beautiful images out of wood. After visiting the church, we stopped by a handicraft shop to watch the workers do the trade. What we saw exceeded our expectations, beautiful forms coming out of matter with skillful hands of the native artists!
We thank God for this opportunity to do this pilgrimage, praying that this country, rich in faith and heritage, may be restored in Christ, leading all Filipinos back to submission to God.
Institute of the Incarnate Word