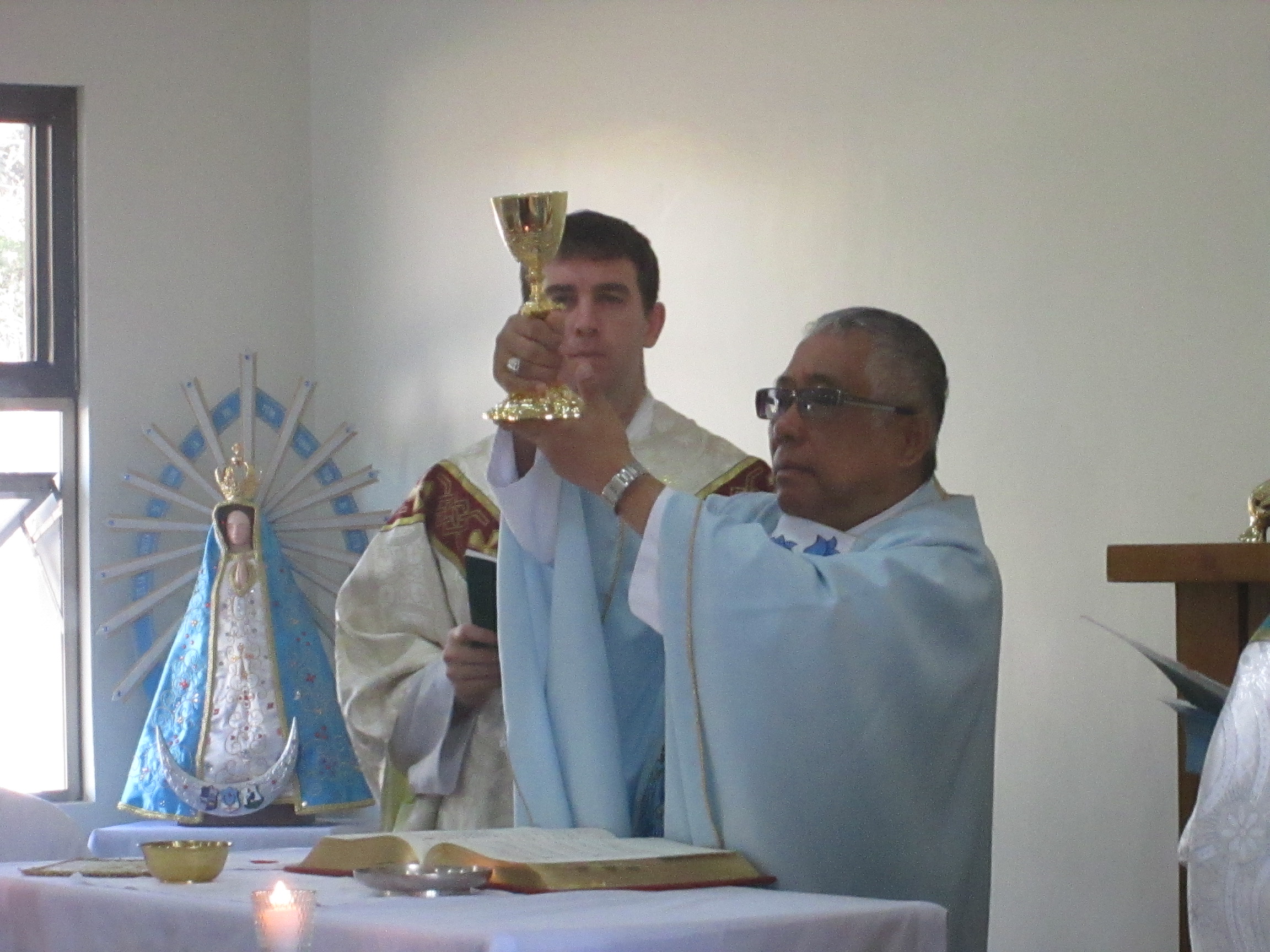 Less than a month before the celebration of the thirtieth anniversary of the Institute of the Incarnate Word, the Most. Rev. Ramon C. Argüelles, Archbishop of Lipa visited the IVE Major Seminary in the Far East to bless and inaugurate the newly constructed Priests' Dormitory with the celebration of the Holy Mass last February 27, 2014. Concelebrating with the Holy Mass is Father Luis Zapata, vice-provincial together with 3 priests from the Houses of Formation. Also present are the seminarians, novices, the benefactors for the constructions, the architect and local people from San Celestino.
Alongside with the house blessing, one seminarian was instituted to the ministry of readers. This is the first time the Major House of Formation in the Philippines had such occasion.
Archbishop Argüelles stressed how the religious house must be a sign of Christ, the Incarnate Word, who through the religious presence of the consecrated people, becomes like magnet, attracting down God's graces not only for the local province but also for the whole country as well. The Archbishop exhorted the religious present during the ceremony to be the presence of Christ in the local community of San Celestino. Meanwhile, he asked the people to thank God for the presence of a religious community in their area and urged them 'to take care of the priests'.
After the Mass, a 'typical Filipino breakfast' was served for everyone.
We thank God for the grace to establish a Major Seminary of the Institute in the Philippines. We pray that this may bear fruits, particularly for religious priestly vocation, that there would be more men who will heed the call of Christ to become laborers in His vineyard.