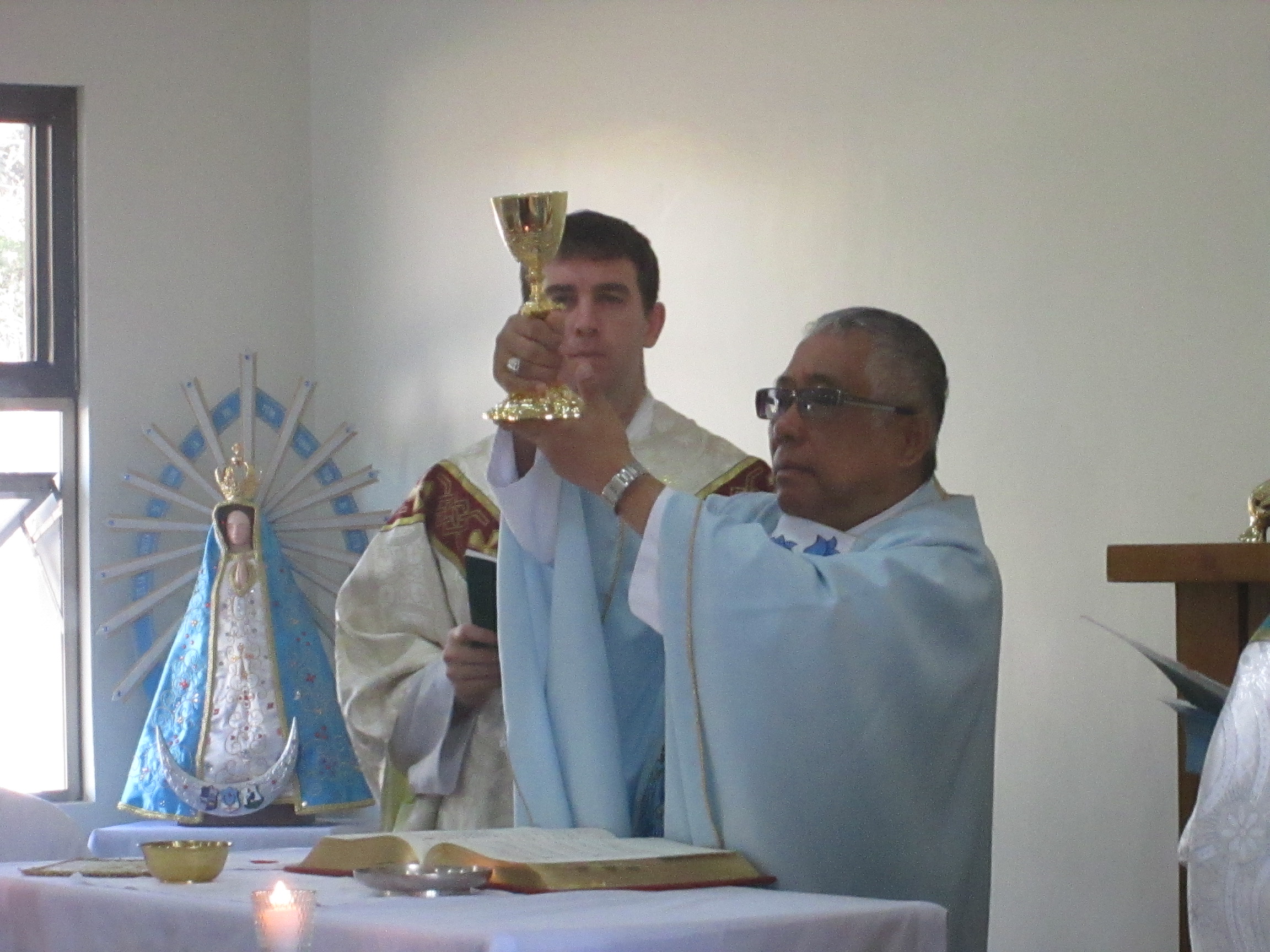 March 25, 2014, as the whole Church celebrates the Solemnity of the Incarnate Word, the Religious Family of the Incarnate Word in the Philippines gathered at Our Lady's Carmel, Lipa City, Batangas for a Thanksgiving Mass for the Thirtieth Anniversary of the Institute.
The festivity began the night before, with the solemn celebration of the Office of the Readings held at the IVE Major Seminary in San Celestino with the priests, seminarians and novices of the Institute in the Philippines.
During the Holy Mass presided by Father Luis Zapata, vicar provincial of the province of the Far East, 15 parishioners of Birhen ng Lujan Quasi-parish, Kalookan City were admitted as the first third-level Third Order of the Religious Family of the Philippines. Likewise, the novices of our Religious Family made their Marian Consecration according to the formula of St. Louse Marie Grignon de Montfort.
We thank God for the grace to celebrate the Thirtieth anniversary of the Institute. We ask everyone to pray for us that we may persevere in our vocation of commit all our strength to inculturate the Gospel, that is to say, to extend the Incarnation "to all men, in the whole man, and in all of the manifestations of man.
From: IVE PHILIPPINES