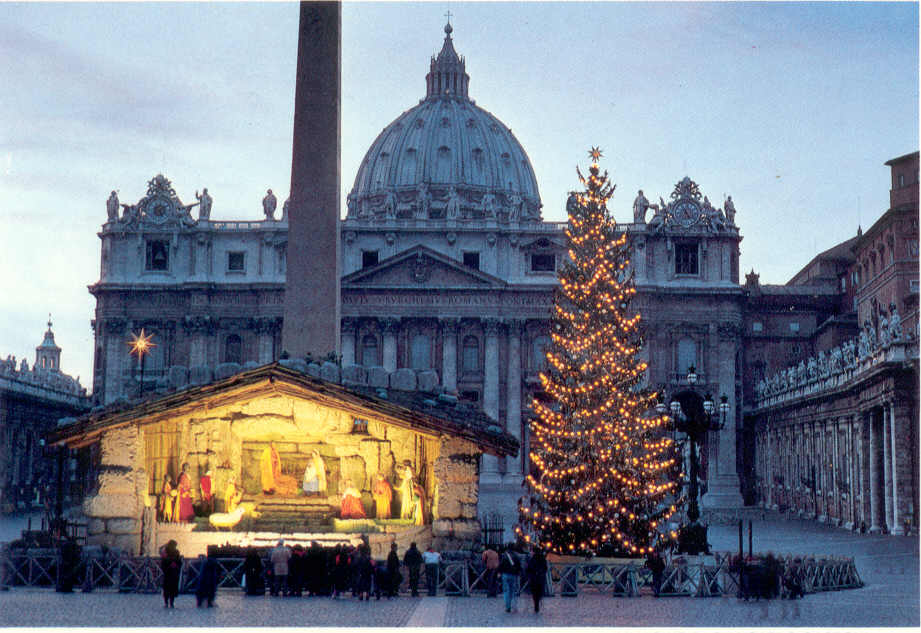 Dear Religious Family,
On Sunday, December 17th, our parishes of St. Ferréol on the Rhone and Blessed Frederic Ozanam, in the Archdiocese of Lyon, celebrated "A Family Christmas", an event organized over the last three months.
Each Catechism group acted out a Gospel passage. This year they were: The man born blind, the ten lepers, and the merciful king. The children of "Les Marronniers" private school, sang Christmas songs, and the children of the oratory entertained us with traditional Christmas carols.
A group of parents prepared a snack to enjoy during the break. They baked the traditional "crêpes", which are like thin pancakes with marmalade, Nutella or sugar, and offered hot and cold drinks.
The finale of the evening was the living Nativity scenes, played out by the children from two different centers.
This great Christmas spectacle is an opportunity to meet the children's parents and to get to know them personally. But, above all, it is an act of evangelization and education in the faith that aims at bringing Christ to the families.
We thank all those who helped us with the scenery, the costumes, the food, the layout of the room, the rehearsals.
"In Jesus, we will enjoy the taste of the true spirit of Christmas: the beauty of being loved by God. With Mary and Joseph, let us pause before the manger, before Jesus who is born as bread for my life. Contemplating his humble and infinite love, let us simply tell him: Thank you. Thank you because you have done all this for me." (Pope Francis)
SSVM in Lyon, France