After eight months in our Cyprus mission, I was finally able to visit the Northern side of the island which is occupied by the Turks. We went to Kormakitis, a village north of Nicosia, the capital; there we had Holy Mass with the Maronite Archbishop, his Excellency Joseph Soueif, followed by a nice gathering and lunch on the occasion of the Day for Consecrated life in Cyprus.
We traveled in a coach bus with many of our brother priests and religious sisters of the island (most of which are Franciscans). The adventure began right on the dividing line in Nicosia where I was kindly informed that pictures are not allowed at the checkpoint (thanks), although the inspections, I hear, are less strict now than they used to be a few years ago.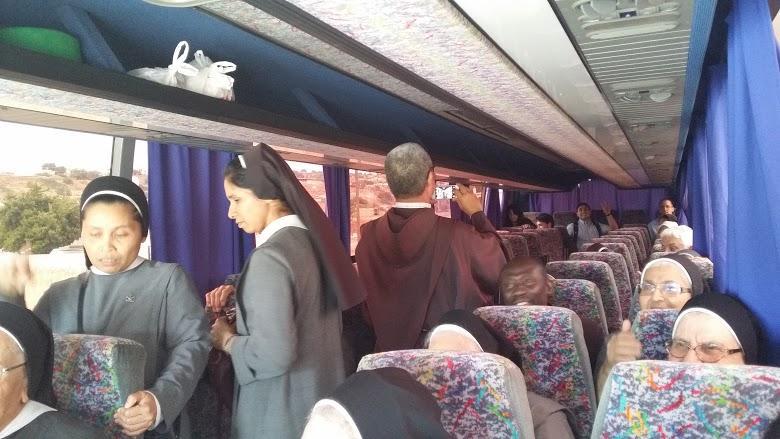 Things looked a bit different on the Turkish side even while we were still in Nicosia; for example, I saw less people, a lot less cars on the streets and many empty stores while night life seemed quite active. Also, once we left the urban area, one could notice that the lands in the north are more suitable for agriculture. We passed several farms before reaching our destination… we also passed three military bases.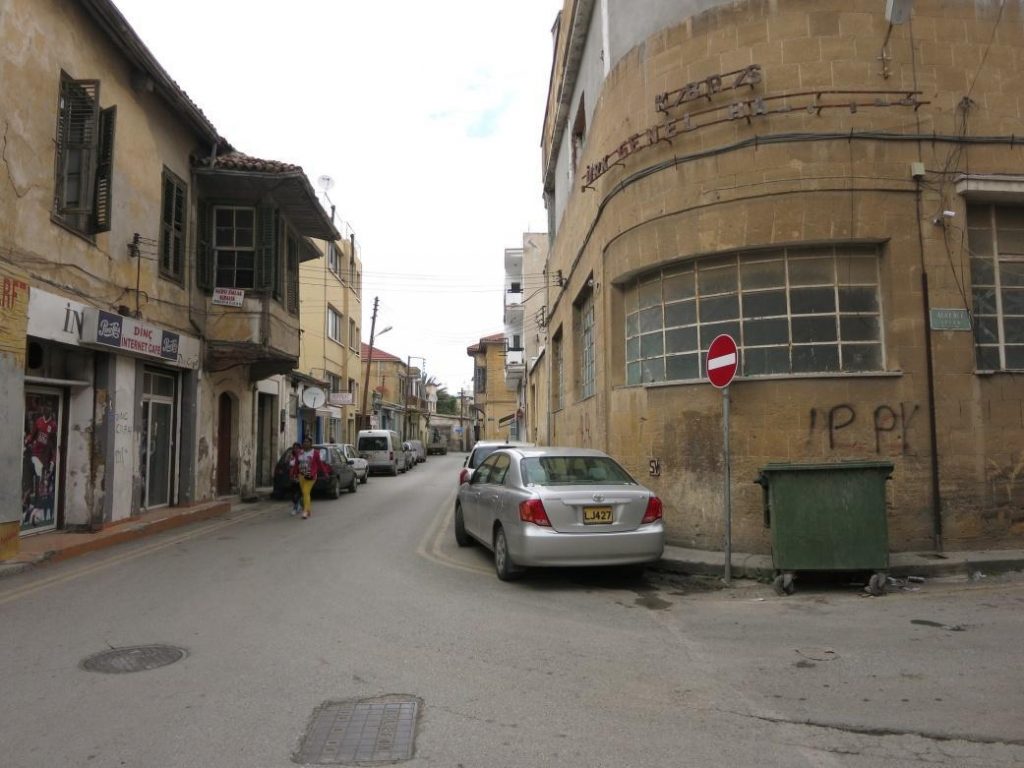 Kormakitis, however, is a peaceful place inhabited by Christians of the Maronite rite… this makes them Catholics. Yes, there are Catholics in the occupied side of Cyprus! But unfortunately their numbers are dwindling and currently this town, which once had a population of over two thousand, has a little over a hundred people whose the average age is above sixty. Tourism is the main source of income.
The Church where we had Mass is named St. George and it is being beautifully renovated keeping with the original style. Also, after having lunch, we took a short walk to visit one of the many chapels around where I was happy to find some of the local women praying the Rosary in Greek, although Maronites also speak Arab. One of the religious greeted a local with the Greek Easter salutation: "Xristos Anesti" (Christ is risen), and the response came: "Alithos anesti!" (He is truly risen!), our Maronite brothers, with most of Cyprus, follow the Orthodox liturgical calendar.
The Christian and apostolic roots of Cyprus make it an amazing place to do missionary work, it is a true blessing to be here. We give thanks to God and pray for the perseverance, well being and sanctification of our Maronite brethren and for all our missionaries. Viva el IVE!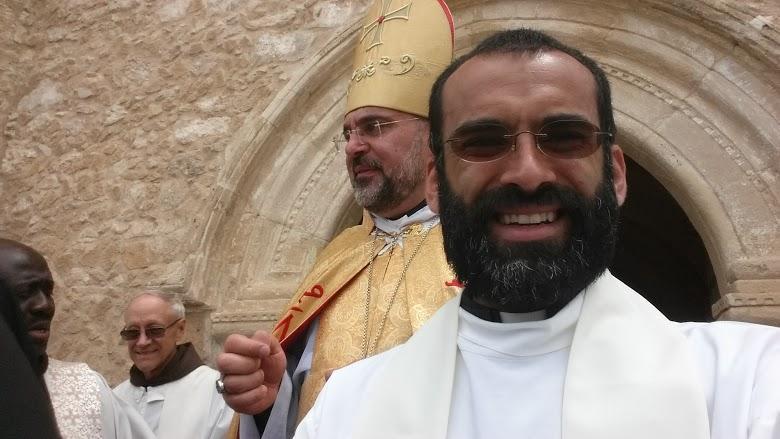 Blessings.
Fr. Fernando Flores, IVE