In the 3 terrible missile explosions that happened in January a few meters from where we live, our Cathedral Church was badly damaged, because of which it was closed for four months. In May, the month of Mary, we were able to "reopen" it. It was an event that renewed everyone's hope.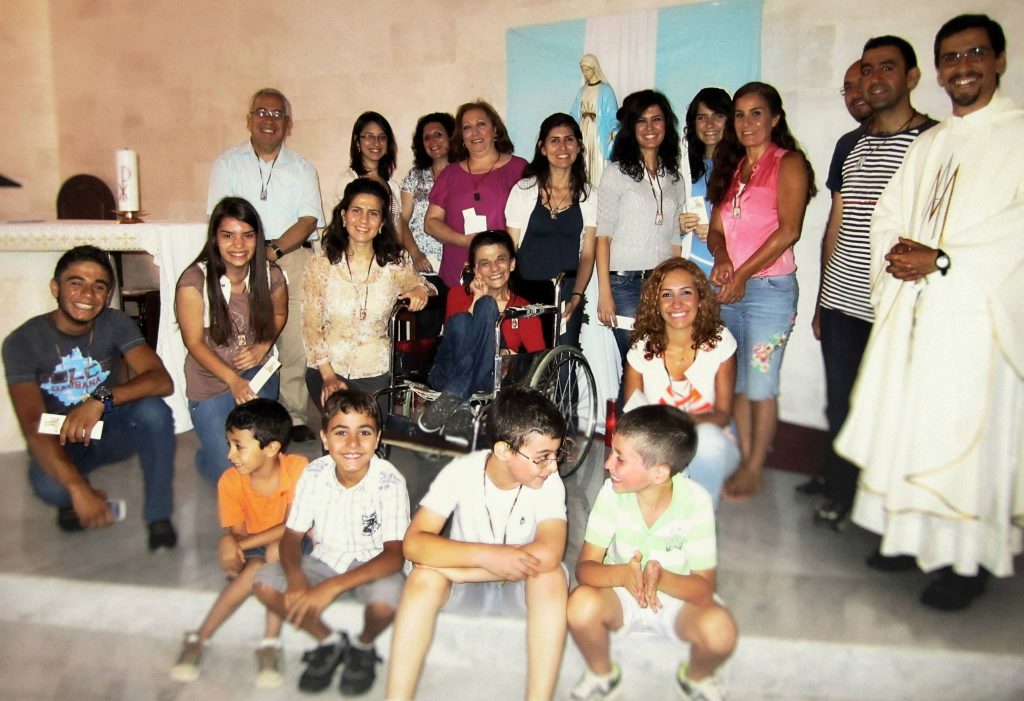 In the sermons of the daily Mass throughout this month so dear to Eastern Christians, Father Rodrigo preached on the book of St. Louis Marie G. de Monfort "Treatise on True Devotion to the Blessed Virgin Mary", which is not yet translated into Arabic. It was received with such lively fervor by our parishioners that they spontaneously asked to consecrate themselves to Our Lady in the manner described by the Saint from Montfort. So they prepared themselves for several weeks and on the 16th of July, the day of Our Lady of Mt. Carmel, 17 persons consecrated themselves to Our Lady, and were invested with the Brown Scapular.
Aleppo had been under siege for two weeks. Basic food was scarce and the people were yielding to despair. Precisely on the day of consecration, one of the routes was freed and some food was able to be brought in. The solution was not definitive because the siege continued and lasted for 3 long months … But it was a sign from Our Lady, to show her children that they are not alone, that she does not abandon them, and that she blesses with particular predilection those who are suffering. Because they resemble Her Son more closely!
Totus Tuus Maria!!
Missionaries in Aleppo, Syria
http://soschristiansinsyria.wordpress.com/