Dear friends in the Incarnate Word:
I would like to share with you a reflection written by Colin Jones, a seminarian for the Archdiocese of St. Paul & Minneapolis (USA) who during the summer came to volunteer at the IVE mission in Ushetu (Tanzania).
In Christ and Mary
Fr. Emanuel Martelli, IVE
Provincial Superior
+A.M.D.G.+
Grace upon Grace: A Reflection upon My Summer in Ushetu, Tanzania
By Colin Jones, Seminarian for the Archdiocese of St. Paul & Minneapolis
When I told family and friends that I would be spending my first summer of theological studies in a rural parish in Tanzania, I was surprised by the words of wisdom given to me by those who had themselves spent time among the people of Africa. My grandmother, who worked many years as a nurse in Zambia, just to the south of Tanzania, summed it up by telling me that, "Once you have the dust of Africa on your shoes, you can never really shake it off." I know that, for the three of us seminarians who were blessed to live, work, and pray among the people of Ushetu, this saying could not ring more true! Indeed, even as we drove away from the beautiful parish in early August, our sad thoughts of departure were mixed with our conversations about when we would return. Not if we would return, but when. In those six short, but grace-filled weeks, we were blessed to receive so much from Our Lord through Fr. Diego, the Sisters, and the people of Ushetu, and it seems only fitting that we would someday return, God-willing as priests, to thank them all for all they have done for us! The summer has left me with so many precious memories that are hard to put into words, but in this brief reflection, I would like to simply give thanks for three particular ways in which Ushetu has influenced my formation and truly changed my life.
The first grace I will share from Ushetu was also the first one we encountered upon our arrival, and is probably be the one I will cherish the most, namely, the people! From day one, the people of Ushetu welcomed us American strangers into their home, regardless of our lack of knowledge about their culture and our complete inability to communicate beyond the Swahili greeting "Tumsifu Yesu Kristu…milele Amina!" ("Let us praise Jesus Christ…forever Amen") For these wonderful people, it didn't matter that their guests had no idea what they were doing. All that mattered for them was to make us feel at home, and they did this in so many ways. Whether it was the nightly soccer games with the altar boys, the songs and dances with the Watoto wa Yesu girls, the daily conversations with the parish's faithful workers, or the many invitations we received to visit families in their homes, the people of Ushetu welcomed us into every aspect of their lives. They truly shared with us everything they had: not only their food and drink, but also their prayers, joy, and smiles. How grateful we are for those beautiful friendships!
Secondly, my summer in Ushetu showed me what a beautiful thing it is when a parish is centered on Christ. Whether we were among the daily Mass-goers at the main center, or in the outstations which might receive only one Mass a year, I was constantly inspired by how much those people love Our Lord! Naturally, this life of devotion began with Fr. Diego and the Sisters, who always made Christ the center of their day. For us in the rectory, this life of prayer began most days at 5:30 am, when we would spend an hour with Fr. Diego before the Blessed Sacrament. It wasn't always an easy wake-up call, but Father constantly encouraged us by telling us that our time with the Lord fuels us for the work of the day, and how right he was! For the lay faithful, too, it was clear that Christ was always the most important part of their lives. We were struck every day by the strong presence of men, women and children at daily Mass, some of them walking great distances in the early hours of the morning to be with Our Lord. In the outstations, too, we saw how a single Mass can truly bring a community together, as Fr. Diego's arrival always seemed to bring joy to everyone in the village. While Ushetu's harvest is certainly abundant, and its laborers few, the Lord showed me this summer that if He is at the center of our lives, He will do "immeasurable more than we can ask or imagine." He is certainly working marvels among the people of Ushetu.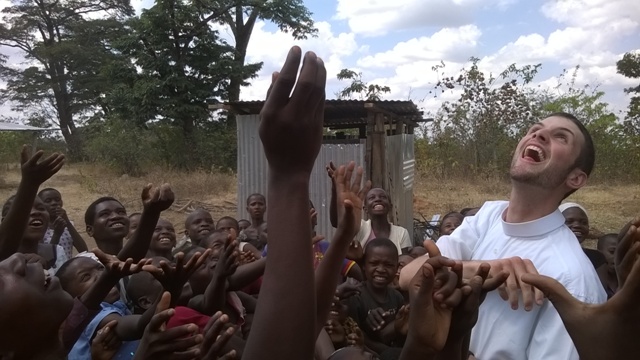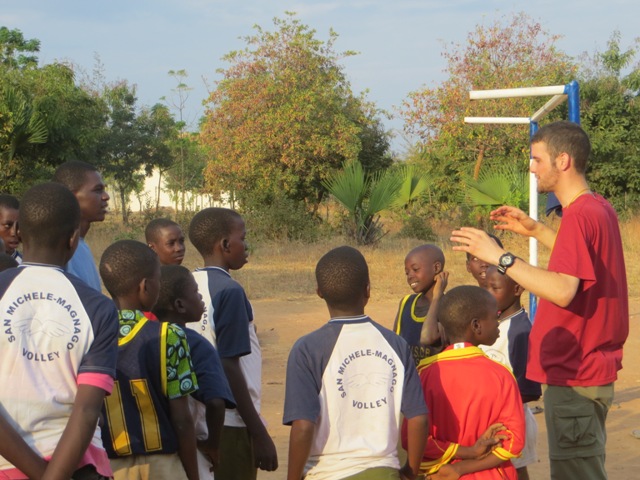 It was in the midst of the people and their Christ-centered life that I have received another grace for which I will always be thankful. This has been the strengthening of my own vocation. I can say quite honestly that, as a seminarian, there is nothing more refreshing or inspiring than to encounter the priesthood as it truly is, and Ushetu allowed us to have this encounter every day, especially through Fr. Diego. Despite the size of his flock and the numerous things demanding his attention, Father dedicated himself wholeheartedly to Our Lord and to his people, never speaking of the work as a burden, but always a joy! And although he could always have spent more time performing this or that task, he constantly reminded us of the importance of prayer, rest, and fraternity, all of which allowed him to work even more fervently. Essentially, Fr. Diego showed us what it means to be a missionary priest. And, even though I hope to one day serve close to home among the people of my own diocese, I too hope to be a missionary priest, by working tirelessly and joyfully for my people, while always remaining anchored in the Lord. I can only give thanks to God that, through working closely with Fr. Diego, my classmates and I received this beautiful glimpse into priestly life – and what a life it is!
As my grandmother said so wisely, the dust of Africa will never leave my shoes, just as I know that no memory from those six weeks in Ushetu will ever leave my heart! It has certainly been difficult to now be so far from that beautiful place, but, as Fr. Diego said to the parish before our departure, if we carry each other in our prayers, we are never too far away. And who knows? Perhaps the Lord will bring us back soon to the beautiful kingdom of Ushetu! Tumsifu Yesu Kristu…milele Amina!
Colin Jones
Related sites:
– Web site about the IVE mission in Ushetu, Tanzania (with pictures and videos)
– Contact info of the IVE mission in Ushetu, Tanzania